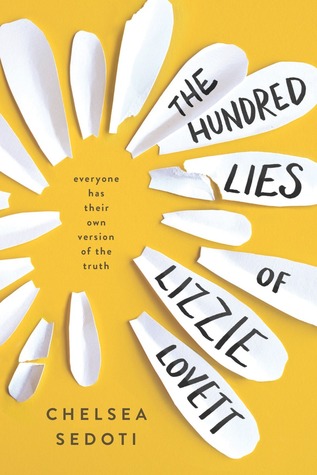 I received this e-galley for Netgalley in exchange for an honest review. This book will be released January 3rd. 2017. For more reviews on this book, visit
Goodreads.com
.
A teenage
misfit named Hawthorn Creely inserts herself in the investigation of missing person Lizzie Lovett, who disappeared mysteriously while camping with her boyfriend. Hawthorn doesn't mean to interfere, but she has a pretty crazy theory about what happened to Lizzie. In order to prove it, she decides to immerse herself in Lizzie's life. That includes taking her job... and her boyfriend. It's a huge risk — but it's just what Hawthorn needs to find her own place in the world.
This book was very suspenseful. You're constantly on the edge of your seat and wanting more. Hawthorn is a normal high school student who is a loner. She's interested in weird stuff and you can relate to her. I found her to be reckless, sarcastic and funny. Lizzie Lovett goes missing while out on a camping trip with her boyfriend. Lizzie is the popular girl in high school who was a senior when Hawthorn was a freshman. Lizzie dated Hawthorn's brother Rush. Hawthorn wants to solve this mystery and sticks herself right in the middle of the entire investigation. She gets a job at the place Lizzie worked and that's how she meets Lizzie's boyfriend, Lorenzo. That's where everything goes crazy.
This book ripped me open in a way I could never imagine. I found myself relating to Hawthorn and being so obsessed with all the characters in this book. Each of them has such a large role to play in this book and Chelsea definitely was able to pull it all together. She made me feel angry, scared, excited, disappointed and even content. This is unlike any book I've ever read. This is unique and exciting. This book is so gut wrenching but so amazing. I didn't realize how much this book had hit me emotionally until I finished it.