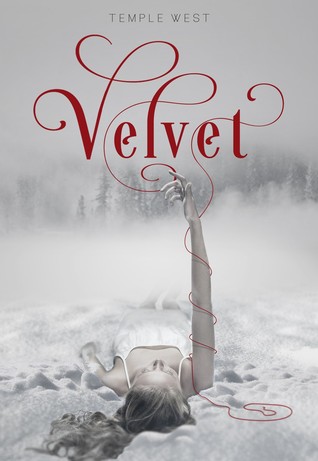 I received this book at ALA San Francisco, California from Macmillan Children's Publishing group in exchange for an honest review. This book was released May 12, 2015. To read more reviews on this book, visit
Goodreads.com
.
First rule of dealing with hot vampire bodyguards? Don't fall in love.
After losing both her parents before age seventeen, aspiring designer Caitlin Holte feels like her whole world has been turned upside down, and that was
before
the terrifying encounter with a supernatural force. Then, she learns that her hot bad-boy neighbor, Adrian—who might have just saved her life—is actually a half-demon vampire.
Suddenly Caitlin is stuck with a vampire bodyguard who feels that the best way to protect her is to become her pretend boyfriend. Trouble is, Caitlin is starting to fall in love for real, while Adrian can never love a human. Caitlin trusts Adrian to keep her safe from his demon father, but will he be able to protect her heart?
The first thing that pulled me in was the book cover. To be honest, the book was way better than the book cover! You should definitely pick up a copy at your local bookstore! It was amazing! I could not stop reading this book. I finished it in one sitting. So, let's just jump in! Caitlin's parents have both passed away. Unfortunately, instead of Caitlin moving with her grandmother, she has to move in with her uncle, aunt, and 14 year old cousin who didn't even bother visting her mother on her death bed. The first chapter in this book is so weird because you aren't really sure what is happening. There is a tornado or storm that randomly appears. Caitlin is saved by a boy who she can't remember. But that boy is the one and only, Adrian de la Mara. Adrian de la Mara who is the hunkiest boy in town who never gives any girl the time of day. But, then here is Caitlin and he is all about her.
Turns out that Adrian de la Mara is like Edward from Twilight. Jk, he does not sparkle in the sun! However, he is a vampire! A vampire whose father is a demon. It is all very complicated to explain but the author does it all beautifully. Adrian's family has lots of money and that means that he has some kick ass clothes! Adrian's house is basically where they shot Lord of the Rings people! It is gigantic. Anyways, Caitlin attracts the attention of Adrian's father-a demon- with all her negative emotions. Her mother died days before and she's all emotions! Totally normal! Anyways, Adrian saves her and is forced by the vampire council to be her bodyguard. Adrian and Caitlin must pretend to be dating in order to stay safe. The downside? Caitlin falls for Adrian for real. Which why wouldn't you? While you read this book you get so happy and so upset! The consequences for Caitlin falling for Adrian could be horrible for him if the relationship becomes a thing. Forbidden love type of situation but I need them to be together!! Which if they don't I will just die! Their relationship is amazing and he is so mysterious that it is so cute. Vampires aren't allowed to get close to humans. But, here is Adrian guarding Caitlin and being able to have some type of friendship. This book had a lot of twists and it left you on a cliff hanger. Where is the next one because I'm ready to bribe someone! Happy reading!