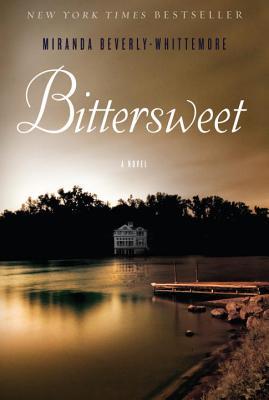 I received this book from Blogging for Books in exchange for an honest review. For more reviews on this book, visit Goodreads.com.
On scholarship at a prestigious East Coast college, ordinary Mabel Dagmar is surprised to befriend her roommate, the beautiful, wild, blue-blooded Genevra Winslow. Ev invites Mabel to spend the summer at Bittersweet, her cottage on the Vermont estate where her family has been holding court for more than a century; it's the kind of place where children twirl sparklers across the lawn during cocktail hour. Mabel falls in love with midnight skinny-dipping, the wet dog smell that lingers near the yachts, and the moneyed laughter that carries across the still lake while fireworks burst overhead. Before she knows it, she has everything she's ever wanted: friendship, a boyfriend, access to wealth, and, most of all, for the first time in her life, the sense that she belongs.
But as Mabel becomes an insider, a terrible discovery leads to shocking violence and reveals what the Winslows may have done to keep their power intact - and what they might do to anyone who threatens them. Mabel must choose: either expose the ugliness surrounding her and face expulsion from paradise, or keep the family's dark secrets and make Ev's world her own
DNF 25%
The book cover itself looks very appealing. This is one of the mail reasons I decided on requesting it for review. Unfortunately, the characters are dull and I wasn't sure if I was supposed to hate the main character or like her. She was very weird and made me uncomfortable. The book had way too many descriptive words. I felt that it was overly descriptive. For example, one thing would be described for a good paragraph that didn't need that much information. The author could have said truck and it would have been fine. Or even the model, make, and color. It didn't need to be excessively described. I was very bored and I just couldn't finish reading the book. The author writes well but it could have been used for a different type of book. This one is very dull and she would probably be able to write young adult sci-fi books well because of her great descriptions.