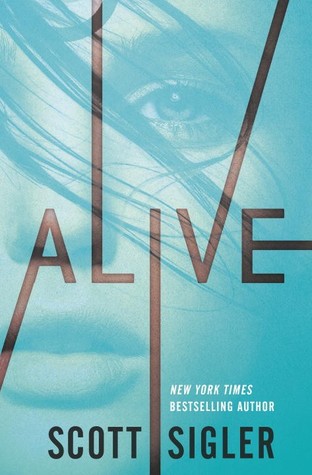 The release date for this book is July 14, 2015. Visit
Goodreads.com
for other reviews on this book.
A teenage girl awakens to find herself trapped in a coffin. She has no idea who she is, where she is, or how she got there. Fighting her way free brings little relief — she discovers only a room lined with caskets and a handful of equally mystified survivors. Beyond their room lies a corridor filled with bones and dust, but no people ... and no answers.
She knows only one thing about herself — her name, M. Savage, which was engraved on the foot of her coffin — yet she finds herself in charge. She is not the biggest among them, or the boldest, but for some reason the others trust her. Now, if they're to have any chance, she must get them to trust each other.
Whatever the truth is, she is determined to find it and confront it. If she has to lead, she will make sure they survive. Maybe there's a way out, a rational explanation, and a fighting chance against the dangers to come. Or maybe a reality they cannot comprehend lies just beyond the next turn
This book was a very difficult review to write because it is so hard not to throw spoilers out there. Anyways, here we go. The book cover is very simple in the best way. This book has been compared to many different books but I feel like it reminded me of The Maze Runner and The 100. This book is completely different than anything I've ever read before. It is a sci-fi adventure and it constantly creeped me out. There was so many plot twists and turns in this story. It was both super creepy and I just kept needing more. I read this book in one sitting and I was beyond amazed. This story kept me engaged the entire time and I was just so entertained.
The beginning of this book is a very slow because they are waking up and trying to figure things out. So not much happens there but push through because it just gets better. Em, also known as M.Savage, is the first one up and out of her coffin. She helps the others escape their coffins and then she becomes leader because of what she did. Most of the story also revolves a lot around arguing who the leader should be.
The entire story has twists and turns but it also has sections where my skin crawled. It was hands down one of the best sci-fi books I've ever read. The characters are very interesting and they all have great personalities. The big plot twist takes the entire story to show itself which I think was great! The story was very cryptic here and there but it was amazing! I am beyond excited for the next two books. Happy reading.