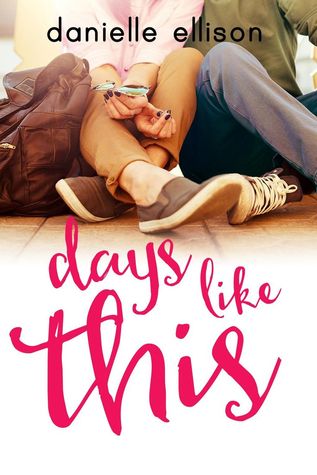 I received this as an e-book from netgalley.com in exchange for an honest review.
This book is avaliable for pre-orders on Amazon.com. If you'd like to see other reviews based on this book visit Goodreads.com.
ISBN-13:

9780996220507
This book was honestly very different from what I thought it would be. But, to start off I really liked the cover. Very simple but awesome. I was honestly giddy and nervous while reading through this book. Graham Tucker. That's the only name you need to know. That is because he is the man that will literally make your stomach have butterflies from how nervous you'll be while reading through this amazing book! He makes you mad and sad but most of all you'll end up totally crushing on Graham. But, there's Cassie who broke his heart and left without a reason or a word. This story makes you NEED to know why she left and why would she even do that since these two have been basically childhood sweethearts. They were each others first everything and the memories that they share with you constantly make you so giddy. While others make you cry and you'll end up in tears not knowing what to do with yourself. The characters captivate your heart and it is honestly beautiful. They are so well written, just like the entire book is written. I read this book in four hours because I couldn't stop reading. I wanted to know why Cassie left, why did Graham continue to take care of Cassie's mom when needed, why was she totally ignoring the super hunk after he saved her mom from the burning house!!!! These are just probably 7-10 chapters of the book if that. I definitely recommend this book to young adult lovers over 16 who love romance. Some scenes are a bit higher than PG-13 but they are great! Happy reading :) Don't forget to go add me as a friend on Goodreads!